Essential Oil Basics and Premium Starter Kits for Europe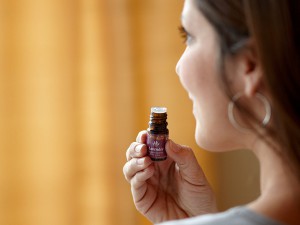 Essential oils are the vital fluids of plants, or one may call it their "life blood". The reason the word "essential" is used is because this is what is necessary for this plant to have life.
Oils have been essential to the human life as well for thousands of years. Their fragrance is used to brighten our surroundings and our moods. Their properties provide non-chemical alternatives to cleaning supplies and beauty aids. They have also been used to help create a deeper spiritual awareness.
So how does it work? Essential oils are made up of tiny molecules. These molecules are so small that just a single drop contains 40 million-trillion molecules. That is 40,000 times the amount of molecules we have in our entire bodies! The small size of these molecules makes it easy for them to make their way into our bodies.
Convinced? The very best way to find out if they will work is for you to try them yourself! Fortunately, Young Living has created a wide variety of Premium Starter Kits.  Check them out below and to discover which is right for you.
---
European Starter Kits
Click here for U.S.A. Premium Starter Kits
Premium Starter Kits with Choice of Diffuser

One of these kits is the perfect way to jump-start your adventure into the world of essential oils. There are other options to choose from, but I PROMISE you, starting at only €177.19 , this kit is THE MOST BANG FOR YOUR BUCK. It includes:

Premium Starter Kit Includes Oils Twelve (12) 5 ml bottles of essential oils:

Lavender
Peppermint
Lemon
Thieves
Copaiba
Purification
Frankincense
DiGize
PanAway
R.C.
Stress Away
Orange Vitality

Your choice of diffuser 

Gray Lantern
Desert Mist Diffuser
Dewdrop Diffuser
Aria Ultrasonic Diffuser

Additional items:

2 AromaGlide™ Roller Fitments
Two NingXia Red® 2-oz. samples
Product Guide and Product Price List
Essential Oil Display Tray
Young Living Lifestyle Booklet
Essential Edge News
Member Resources

Prices: 25% VAT included

Premium Starter Kit with Gray Lantern Diffuser:
Premium Starter Kit with Desert Mist Diffuser:
Premium Starter Kit with Dewdrop™ Diffuser:
Premium Starter Kit with Aria™ Diffuser:
[maxbutton id="4″ ]
---
Premium Starter Kit with Thieves®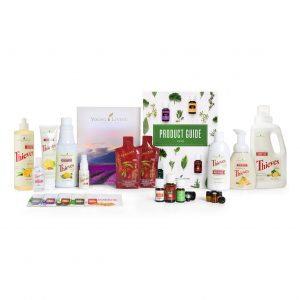 Tired of harmful chemical products in the home?  Get started with Young Living's line of powerful, natural alternatives with the Premium Starter Kit with Thieves®. This kit is complete with home and personal care products infused with the pleasant, spicy aroma of Young Living's proprietary Thieves essential oil blends.
The Kit includes:
15-ml Thieves,
Thieves AromaBright™ Toothpaste,
Thieves Fresh Essence Plus Mouthwash,
1 Thieves Household Cleaner,
1 Thieves Foaming Hand Soap,
1 Thieves Spray,
1 Thieves Waterless Hand Purifier,
1 Thieves Washing Up Liquid
1 Thieves Laundry Soap,
5-ml Stress Away™,
AromaGlide™ Roller Fitment,
Orange+ 5 ml
Business Card Sampler (10 pack),
10x Sample Oil Bottles,
2 NingXia Red® Single (60ml),
Product Guide.
Price: 
€177.19 – Euro based on 25% VAT (included)
1,323.36 DKK – Danish Kroner
[maxbutton id="4″ ]
---
Premium Starter Kit with NingXia®
Power your life with a delicious blend of nutrient-rich wolfberry puree, superfruit juices, and pure essential oils. Formulated to support wellness for every lifestyle, NingXia Red® is a unique, powerful drink that will help you make the most of every day. This Starter Kit includes favorite NingXia Red products, including our top-selling cognitive fitness booster, NingXia Nitro™!
Kit includes:
NingXia Red – 2x 750ml bottles
30 NingXia Red Singles (60ml)
NingXia Nitro
5-ml Stress Away™
AromaGlide™ Roller Fitment
Orange+ 5ml
Business Card Sampler (10 pack)
10x Sample Oil Bottles
2 NingXia Red® Single (60ml)
Product Guide
Basic Starter Kit: Marketing Literature
Price: 
€188.44 – Euro based on 25% VAT (included)
1,407.38 DKK – Danish Kroner