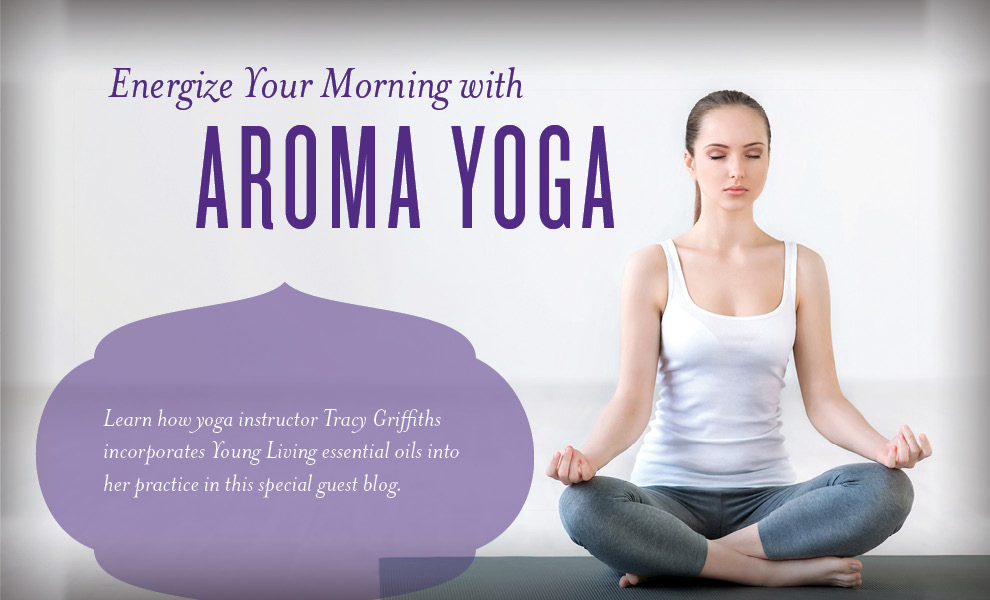 Here is an amazing way to take your yoga sessions to the next level by incorporating Young Living Essential Oils. Yoga and therapeutic grade essential oils can help improve physical strength and mental focus. I've noticed I'm more alert, grounded, and more present, during and after my yoga sessions. 
When you wake up some mornings, do you ever wonder, "I just woke up; why do I feel so tired?" or, "How am I going to muster the get-up-and-go I need for the day?" Let me share a few simple, yet powerful, Aroma Yoga® exercises that may help stoke your inner fire and energize your body and mind so you can start your day with an extra boost!
The essential oils I recommend for these exercises are Young Living's Bergamot oil (for its uplifting and invigorating scent) mixed with Eucalyptus Radiata (for its stimulating and refreshing fragrance) or Eucalyptus Globulus. Combining these essential oils with the following movements may foster that spark you need to start your day energized.
Each day that you practice, you can set a new intention or stay with one until you see it become manifest. I also suggest putting three to four drops of each essential oil used above in your diffuser to continue anchoring your olfactory experience throughout the day.
I just love Aroma Yoga! It adds so much to my yoga sessions. If you'd like to know more about Aroma Yoga, click here. I'm happy to tell you more about this amazing technique.
If you're a Yoga Instructor I'd love to help you incorporate this technique into your yoga classes, click here for more information.
[maxbutton id="3″ ]  [maxbutton id="19″ ]  [maxbutton id="15″ ]  [maxbutton id="2″ ]